shopping_basket
0
Shopping Cart
 
Skin-to-Skin Top and Cummerbund Set
Tank cross over, this garment allows skin-to-skin and breastfeeding - and also refines the silhouette! The baby can sits* inside the cross front sections in "frog" position, legs are out to the sides - or keep natural newborn foetal position.
For hand-free skin-to-skin baby carrying, you have to slip over baby + the Basic cummerbund (include in this set). The Basic Cummerbund allows  "hands-free" skin-to-skin through additional support and also helps to support the legs with knees up, the best position for the baby.
The Basic Cummerbund can be used for home kangaroo care, as a belly band, and much more!
The Skin-to-Skin Kangaroo Cami is ethically made in Canada of good quality high density stretch cotton / spandex jersey without heavy metal contamination to ensure new mother's confidence to carry up to about 15lb baby*.
It is possible to breastfeed in cradle position inside the Cami but we recommend that the baby is outside the garment for breastfeeding for better mobility of the head during feeding. You can also pull the cross-over necline or open the fabrics under the bust for easy nursing.
Refer to your actual bra size:
32A-32B-32C-32D-32DD-34A-34B = X-Small
32DD-32F-34C-34D-34DD-36A-36B = Small
34DD-34F-36C-36D-36DD-38A = Medium
36DD-36F-38B-38C-38D-38DD-40A-40B = Large
38DD-38F-38G-40C-40D-40DD-40F-42B-42C = X-Large
38F-38G-38H-40DD-40F-40G-42D-42DD-42F-44C-44D = 2XL
You might also like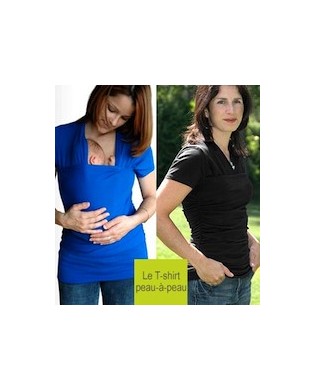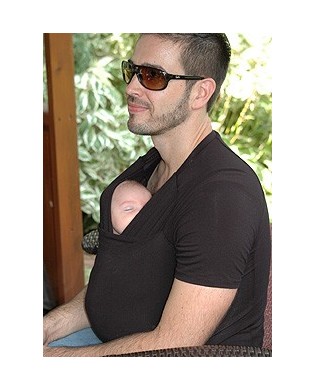 No customer reviews for the moment.
Customers who bought this product also bought: