shopping_basket
0
Shopping Cart
 
Halter Strap Kangaroo Tube
e skin-to-skin contact (kangaroo care) immediately after birth helps stabilize the temperature of newborn and promotes the initiation of breastfeeding. Wear it when you lay by 45 degrees in bed or sitting in a chair.
The Kangaroo tube with halter strap is made from a soft, lightweight and stretchy 94% cotton / 6% spandex jersey for additionnal comfort for mom and baby - and is flexible enough that baby can move and seek for the breast. Semi-side seams with elastic shirring prevents baby from slipping sideways and follow the shape of the baby without unnecessary pressure. The double band at the bottom and inner support to the buttocks / lower back prevents baby from slipping down. Just slide the halter straps over the head to breastfeed easily. That strap gives an additional support, especially it you wear your baby when sitting in a chair but it's not a "hands free" baby carrier so if you get up you must have a free hand to ensure additionnal protection and support.
Made in Canada. Patent pending.
You might also like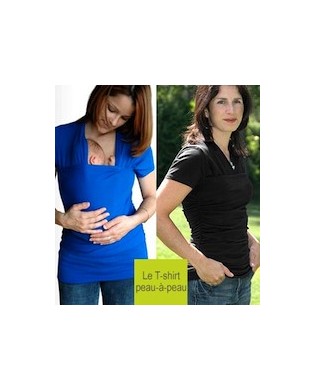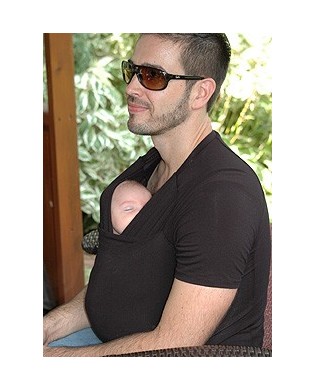 No customer reviews for the moment.
Customers who bought this product also bought: